Utilities
This is a list of freeware utilities developed by SteinSolutions that you may find useful for diagnostic purposes or for fun.
1,148 Downloads to date as of 6/2/2014
TCP Segment Retransmission Viewer lets you view, graph, and record TCP segment retransmissions and connections to quickly see network congestion / problems.
TCP segment retransmissions are a sign of network congestion and reduced throughput. A segment is retransmitted from a client if there is no corresponding acknowledgment from the receiving host. Further analysis can be done in Wireshark at the packet level if a problem is suspected.
Trends in # connections, % retransmission, segments sent/received can be seen over time graphically with the graph function, which allows panning, zooming, etc.
Specific TCP connection details (like TCPView) are available in a groupable grid.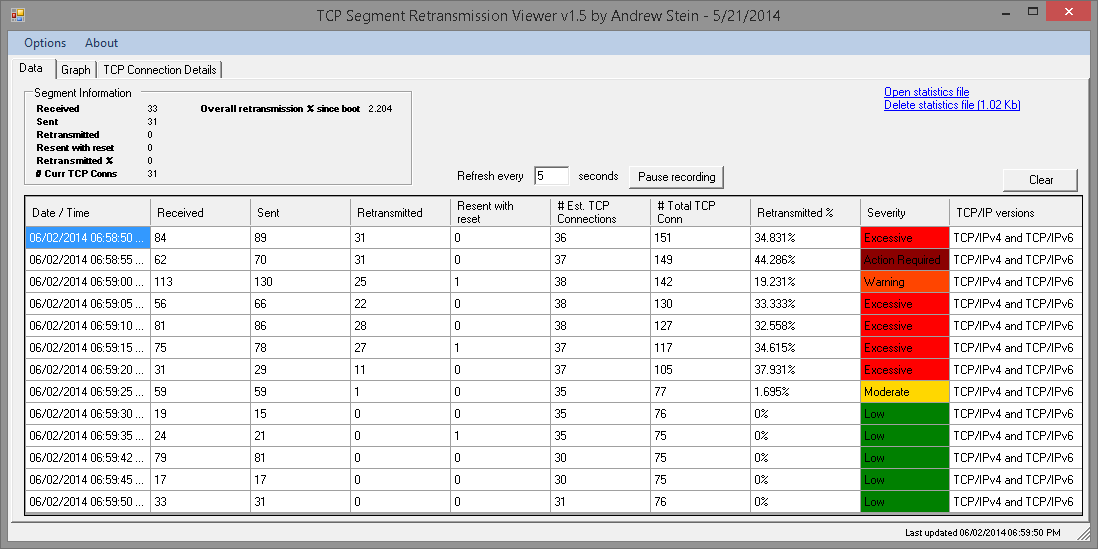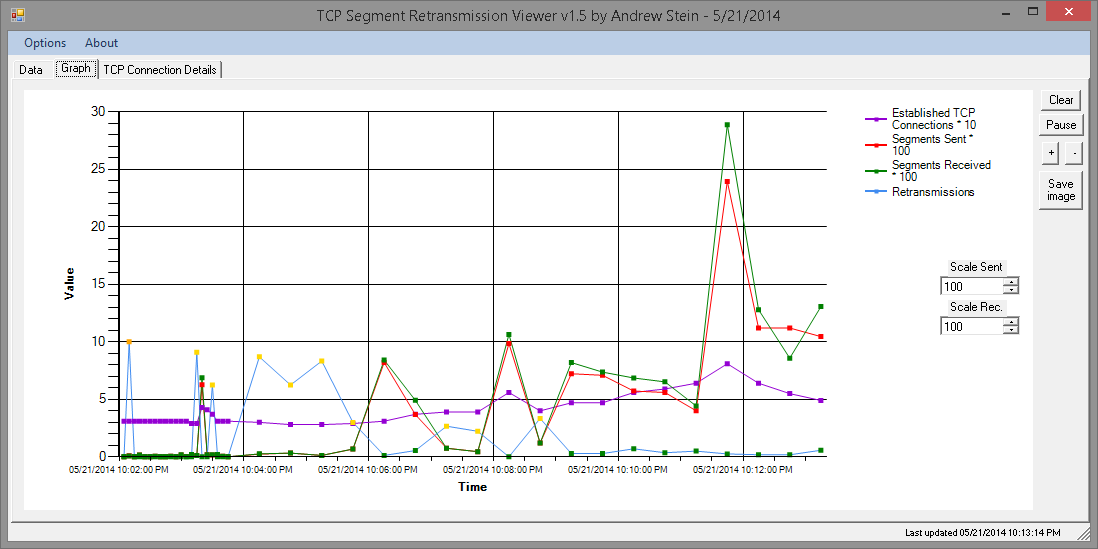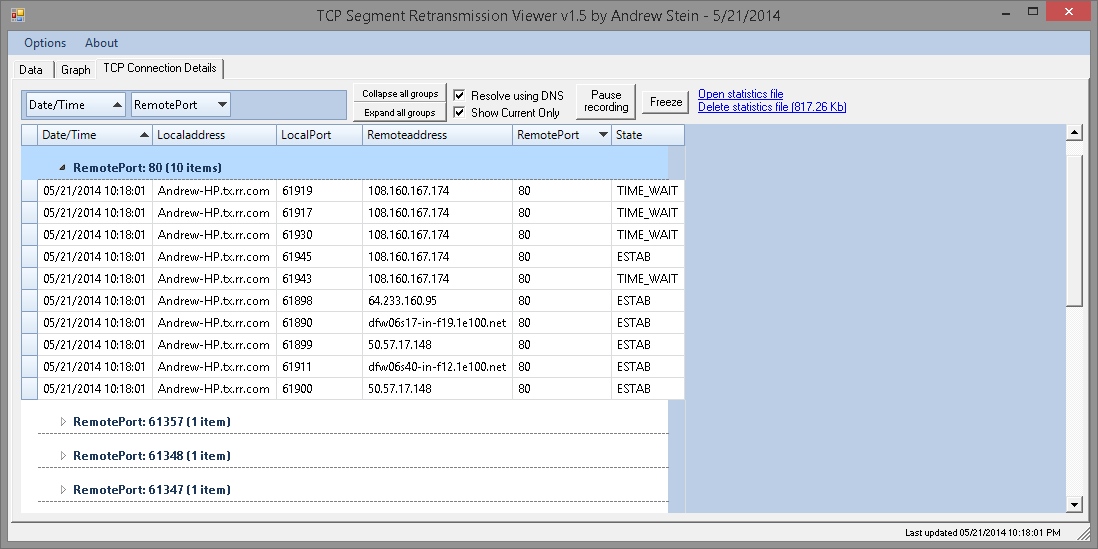 120 downloads to date as of 6/2/2014
Notepad Backup Manager saves temporary files from unsaved Notepad instances – "Untitled – Notepad".
If you use Notepad as a sort of scratchpad and have lost files because you didn't save them, this solution is for you. This program does *not* monitor files that have already been saved for practical reasons, although an option to do so may be added by demand/request.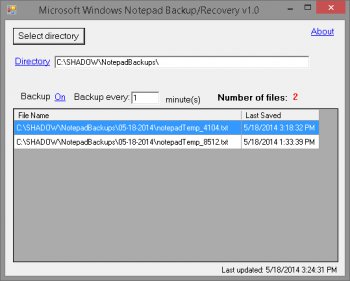 4,010 downloads to date as of 6/2/2014
Rapid Process Manager lets you rapidly kill, close, suspend, and resume processes running on your machine using a simple search dialog that lets you rapidly and efficiently zero in on the process you want to manipulate. This program was designed as a quicker and simpler alternative to Window's Task Manager. It uses BeyondLogic's powerful command line utility program "process" to manipulate tasks.